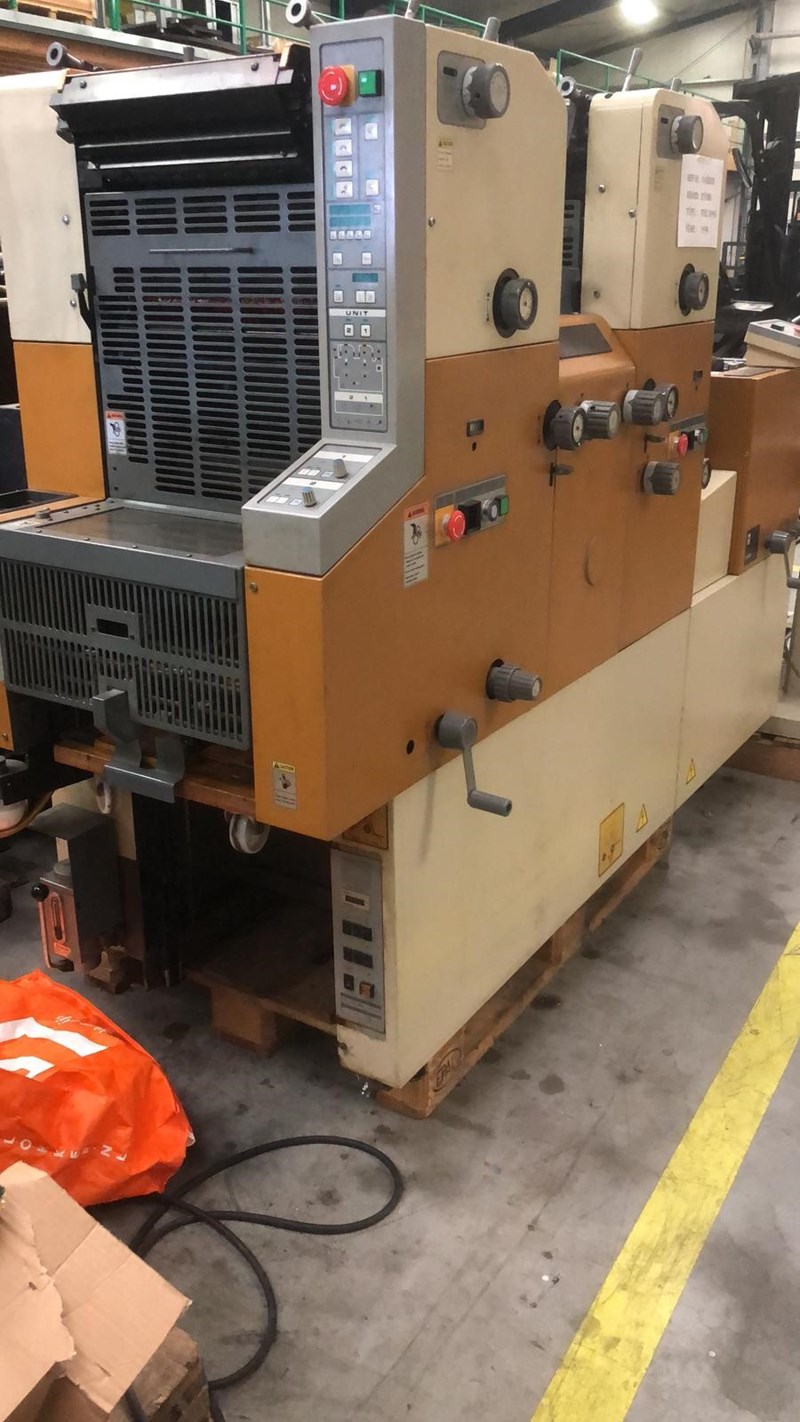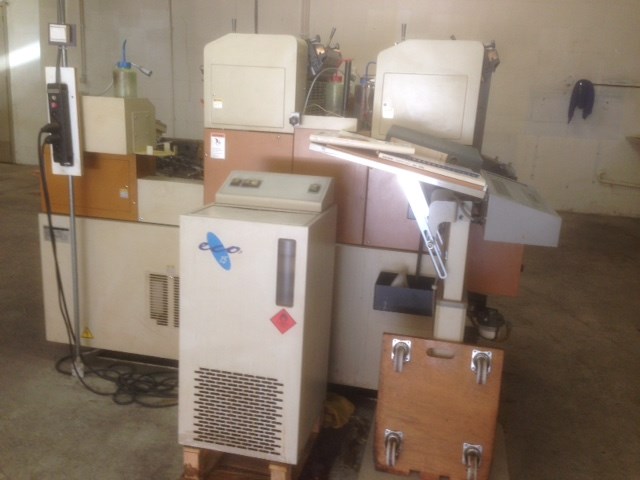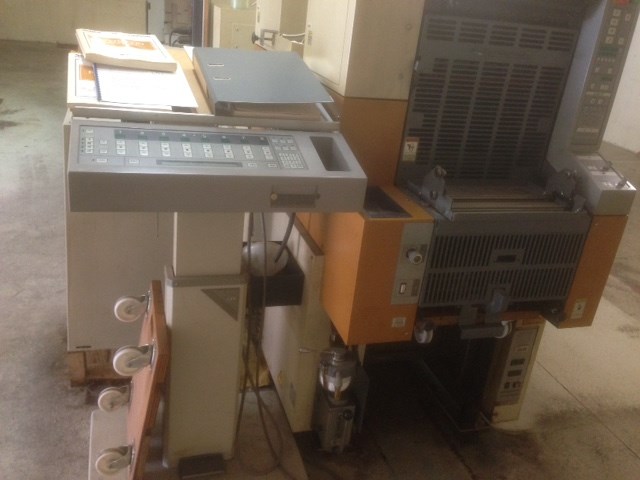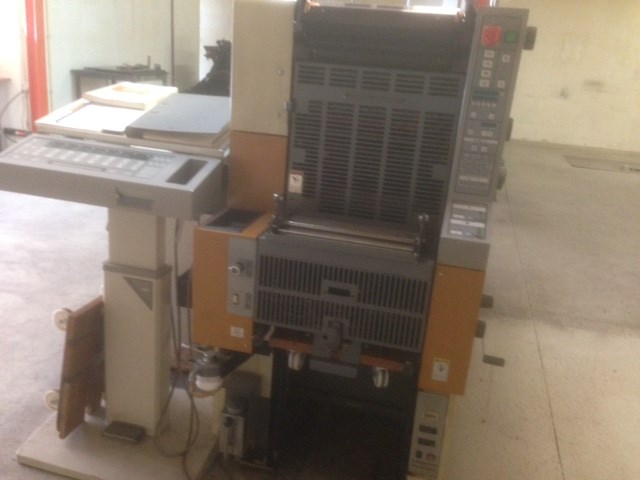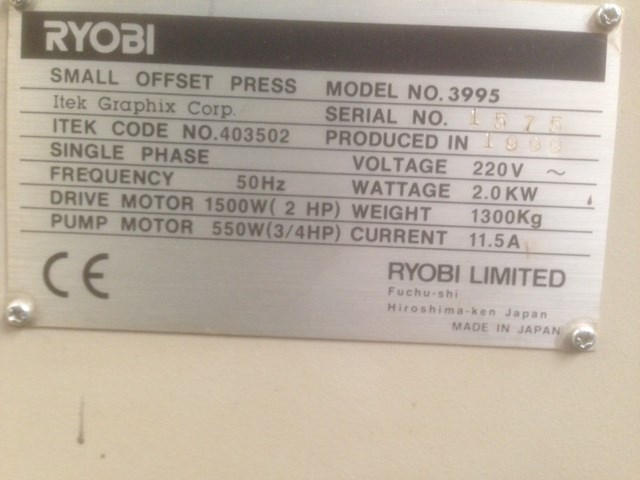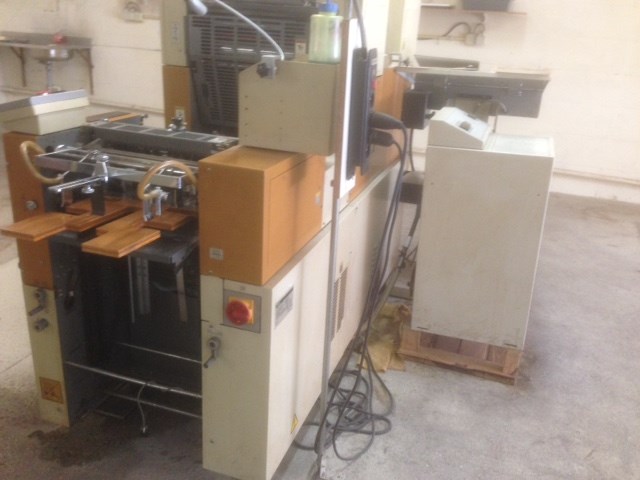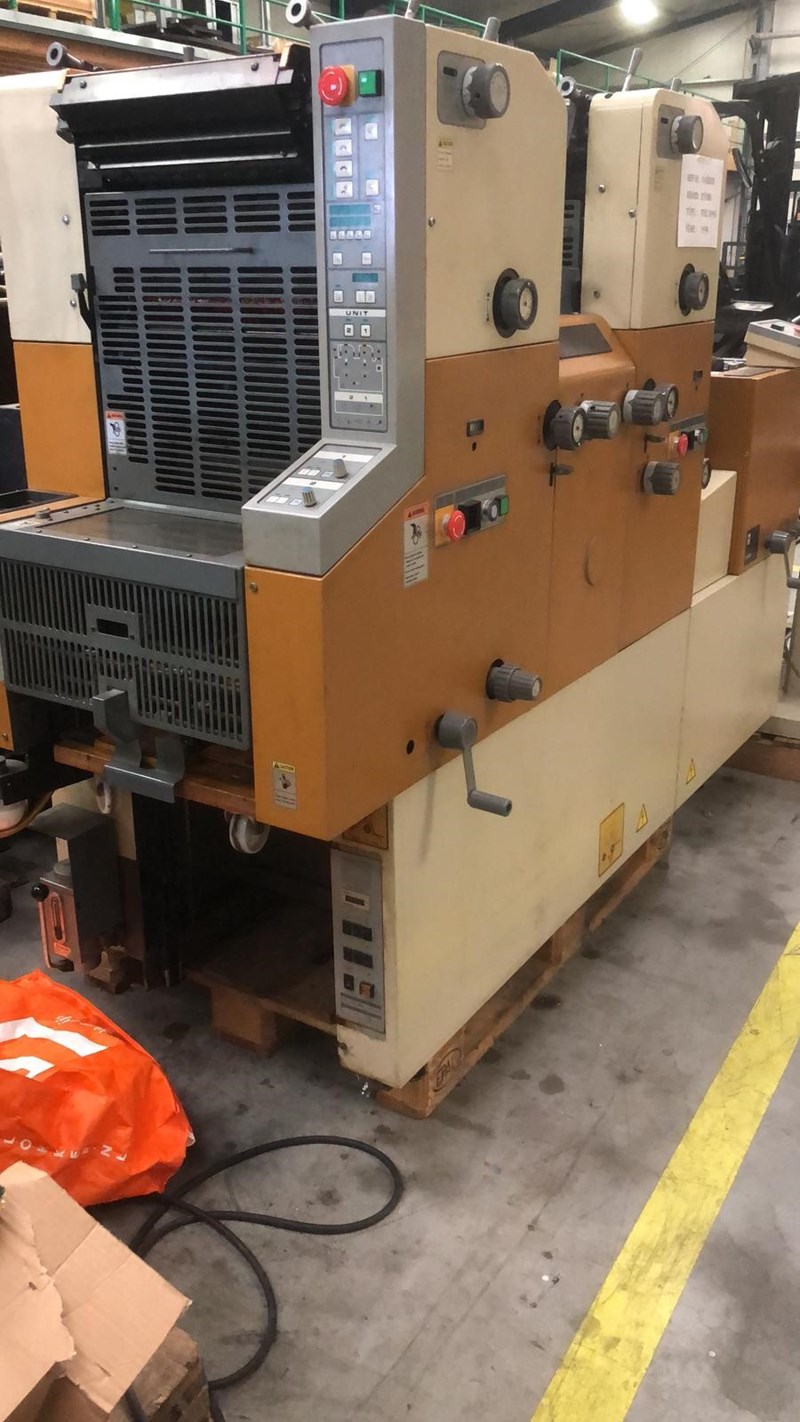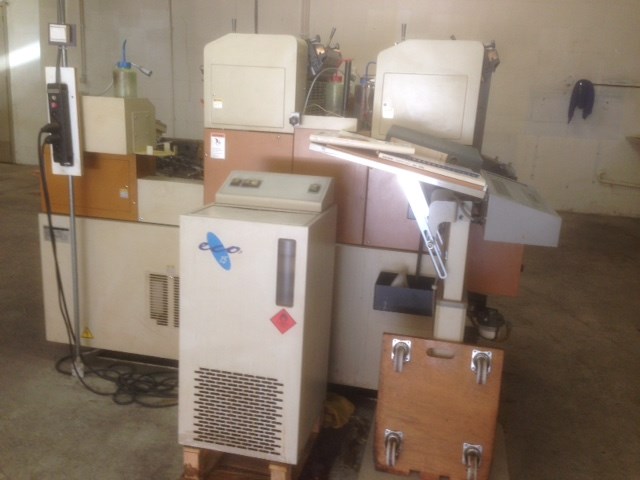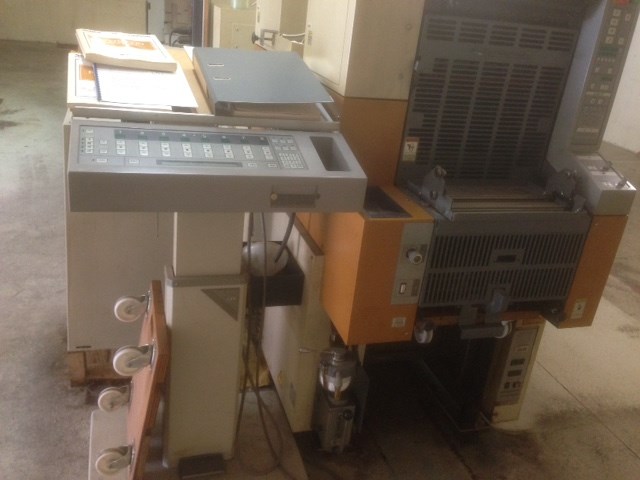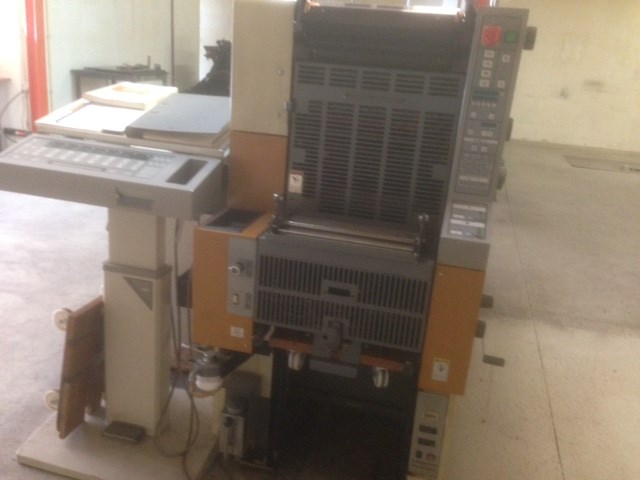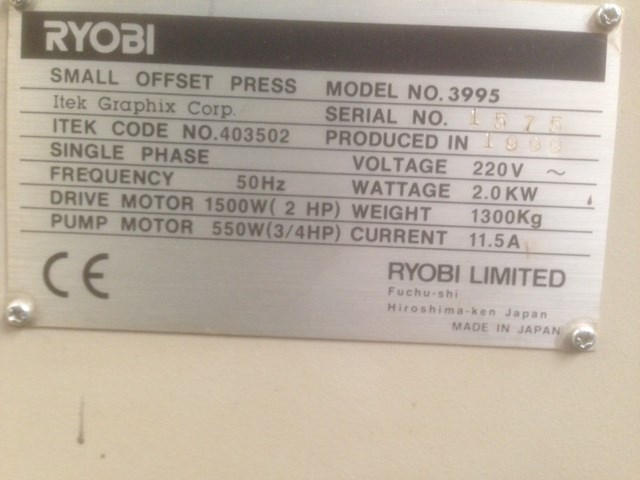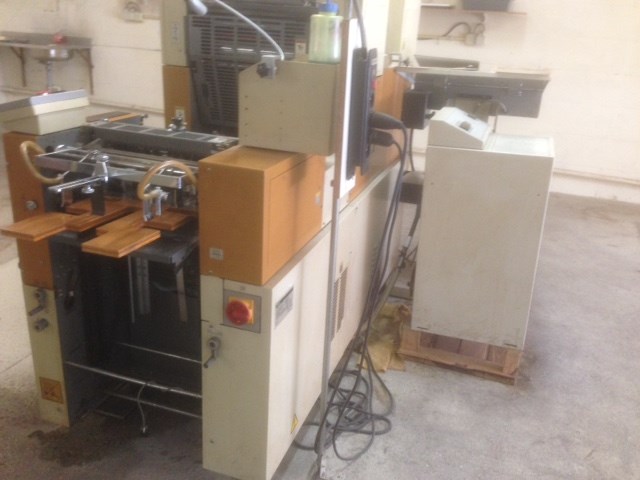 (1999) Ryobi Itec 3995
Specification
2 colors
Ryobi Super Dampener Continous Damping System
Max Paper Size : 340x450 mm
Min Paper Size : 90x100 mm
Paper Thickness: 0.04 - 0.3 mm
Max Printing Area: 330 x 438 mm
Printing Speed : 3,000 - 10,000 S.P.H.
Plate Size : 335 x 485 mm
Plate Clamp Type : straight-edge plate clamp with positioning pins
Blanket Type: Blanket with aluminium Bar
Feeding System : Universal Feeder
Feeder Pile System : Pre Pile
Feeder Pile Capacity : 440 mm
Delivery system : Chain Delivery
Delivery Pile Capacity : 440 mm
Gripper Margin : 8 mm

Automatic Ink Ductor Control
Technotrans cool- and circulation device
Standard powder unit
Electronic and mechanic double sheet control
Quick action plate clamps

Machine is a good working condition and complete with books & tools.

Price on request
About Us
Delta Graphic is a worldwide supplier of printing equipment. We buy and sell used graphic machines and provide service and related activities regarding graphic machinery.
Our Contacts
De Stek 14, 1771 SP Wieringerwerf
The Netherlands